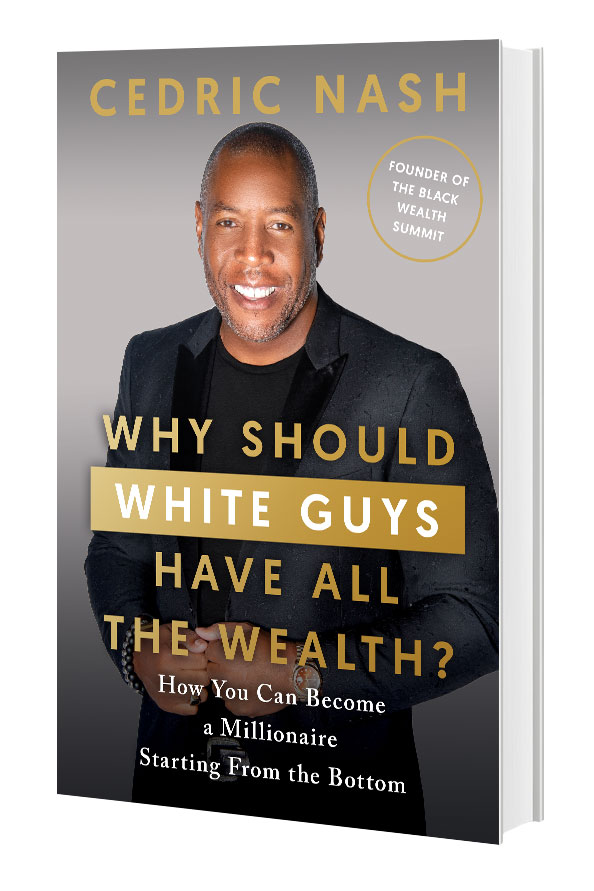 WHY SHOULD WHITE GUYS HAVE ALL THE WEALTH?
HOW YOU CAN BECOME A MILLIONAIRE STARTING FROM THE BOTTOM
Why Should White Guys Have All the Wealth? digs into why you find it hard to do what you need to do with your money to become a millionaire and shows you how to push past it. Yes, there's tons of information on personal finance, but Nash's M$M wealth-building system integrates the steps you need to develop the right mindset, adopt the right values, and make the right money moves. Designed to make you a millionaire, it will mobilize your financial state even if you're starting from the bottom. Learn how to take what you have and earn more so you can invest in securities, real estate, entrepreneurship, and alternative investments that will build real wealth and lifelong income for yourself and future generations. Through stories, humor, and real-world grit, you'll feel like you're spending a casual afternoon with your favorite uncle or mentor who happens to be a multi-millionaire and wants to help you become one too.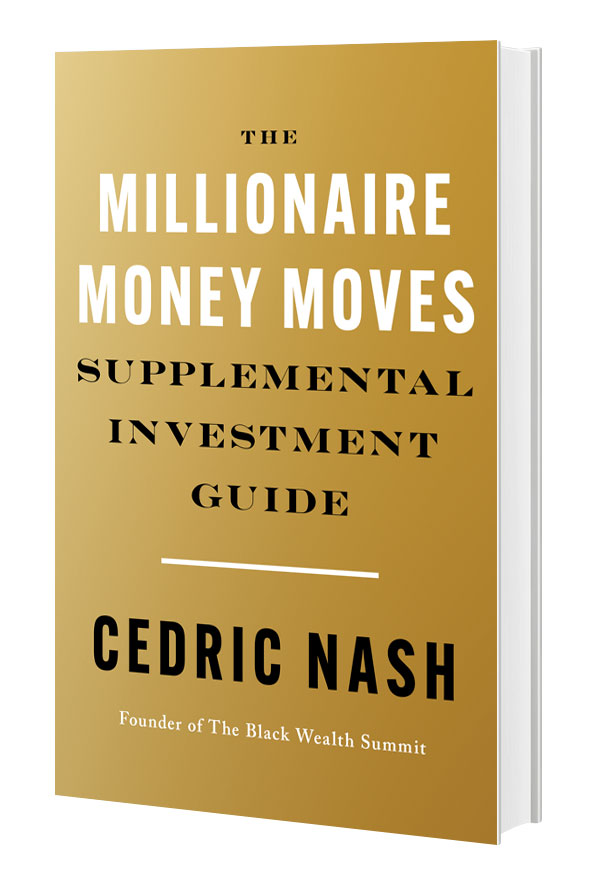 THE MILLIONAIRE MONEY MOVES
SUPPLEMENTAL INVESTMENT GUIDE
This supplemental guide takes the principles laid out in Why Should White Guys Have All the Wealth? and teaches you how to build wealth in the stock market, in real estate, through entrepreneurship, and with alternative investments. Complete with easy-to-follow explanations of every key term you need—and step-by-step directions in each of the four key areas of investment—you'll come away with the kind of knowledge that keeps most of America's wealth in the hands of old money. Have you ever wished you could get the same financial education that billionaire venture capitalists teach their kids over the dinner table? Now, you can. Cedric Nash delivers all this and more in a supplemental investment guide that will take you from minimum wage to millionaire. Start planning your wealth-building journey with Why Should White Guys Have All the Wealth? Then, use this Millionaire Money Moves supplemental guide to execute your plan to achieve Destination Millionaire and beyond.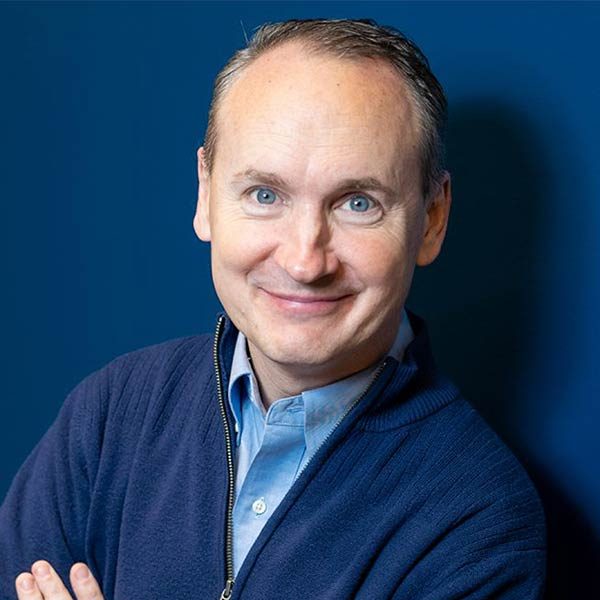 DAVID GARDNER
Co-Founder, The Motley Fool
"As a white guy, I strongly recommend Why Should White Guys Have All the Wealth? as your inspirational and intelligent guide to help you make Millionaire Money Moves—the kind of moves most people never learn. Cedric Nash is on fire. So take it from this white guy: this book can make you a millionaire no matter what color you are."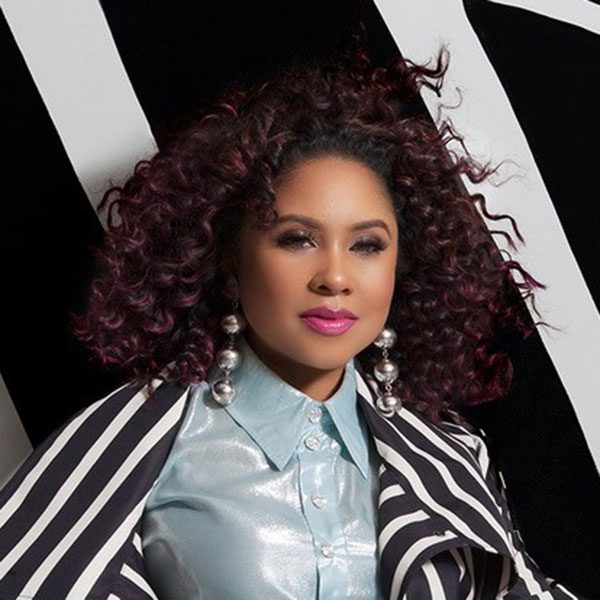 ANGELA YEE
Media Personality & Entrepreneur
"The lessons that Cedric teaches about creating wealth should be required reading in school. I didn't develop a millionaire mindset until my thirties, but having this mentorship and learning these actionable steps would have accelerated my road to prosperity. So many of us don't have the startup capital or access to funds, but where you start doesn't have to be where you finish!"